Accept Payments from Happy Customers
PRIMER PAY
According to the latest statistics, 35% of shoppers are hesitant to pay online for two reasons: lack of the desired payment method or fear of internet scams.
Primer Pay solves both of these problems at once, offering your customers a wide range of payment methods from traditional to the most modern ones, as well as peace of mind and confidence when making payments.






---
The Love Goes Both Ways. We Think of You and Your Customers.
PRIMER PAY | THE RIGHT WAY
All of our services are tailored to the needs and convenience of both sides of the payment process: Buyers and Merchants.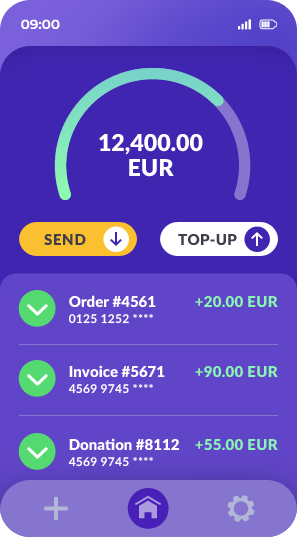 PRIMER PAY
Breathtaking Features
Get a complete payment collection toolkit - convenient and fast for you and your customers.

PRIMER PAY
Accept the Payer's Choice
Accept all traditional and modern payment methods and offer your customers fast and convenient checkout.

PRIMER PAY
Numerous Integrations
Connect Primer Pay seamlessly with your favorite e-commerce platforms and online invoicing applications.

PRIMER PAY
Technology Partners
Primer Pay has established key partnerships with industry innovators and leaders to provide comprehensive payment solutions.
Get Your Free Payment Solution Offer Now
We will check your site and offer you the best solution
Do not waste time looking for a solution, let us offer you the best!

The Winning Combination of Technology, Finance, and Innovation
PRIMER PAY | THE TRUSTED WAY
For the past 12 years, Primer Pay has been a leading fintech innovator, creating unique payment solutions for our customers.
---
Check out what are clients are saying about us
At Primer Pay, customer satisfaction is our ultimate goal. See what our customers have to say about a variety of services that we provided.
I'm so happy that our company chose Primer Pay! It is so easy to use and the process of creating invoices is so simple! Fast service and quick payouts!
I have had to reach out to customer service a few times just with basic questions and their response time was so quick and they were very helpful!
A remarkable company that has the best PROs helping entrepreneurs, freelancers, self-employed, small companies, large companies, to handle payments.
PRIMER PAY | THE SMART WAY
Popular Channels
Compare the most common payment methods today.
Bank PaymentsBank transfer is the most common payment method in the world. 9 out of 10 people have a bank account. Banking app payment with QR code takes a few seconds.
SEPA Transfers
SWIFT Transfers
Instant Payments
No Chargebacks
Safe and secure
GET STARTED
Cryptocurrency PaymentsCryptocurrencies providing unparalleled benefits to consumers and merchants. Around 50 million people worldwide actively use crypto-wallets.
Bitcoin Payments
Altcoin Payments
Instant Fiat Settlement
No Chargebacks
Safe and secure
GET STARTED
Cash PaymentsFor many reasons, online payments will never completely replace cash. We make it possible to pay in cash remotely and confidential.
Cash Pickup Service
Worldwide Coverage
Instant Confirmation
No Chargebacks
Safe and secure
GET STARTED

PRIMER PAY | THE WISE WAY
Primer Pay Magazine
Online coverage of payments news and top industry trends. Insight and reporting on payments, commerce, FinTech, and innovation
globalcustomerservice
Trade is going deeper into the internet space. According to the statistic, every adult European has bought a product in an online store at least once in his life. And if earlier it was mainly purchases of household appliances, furniture, clothes, today on the Internet you can order food, medicine,...
globalcustomerservice
The inevitable expectation of the world to transition to a digital ecosystem is slowly drawing Near, with Cryptocurrency making this vision clearer. The 100-million-dollar question however is, when will the world totally transition to an age of digital question? Till then Cryptocurrencies will still be a Hot topic because of...